So this year for free comic day i took the wife an kids up to
books galore
, made a creepy rooster mask so that junior could dress up as Jacket from hotline miami, pickles my daughter dressed up as Supergirl and threw up promptly upon getting to the comic shop, i dressed up as bloodshot and my wife was trouble. but also once we got to the shop the following took place. true story...
upon conferring with Paul, he suggested i add the unedited ending as well, so this happened...
and despite the fact that junior bludgeoned him to death, Paul has agreed to work on a comic with me that we're called "The Truth" and is gonna be pretty bonkers or cray-cray or whatever the kids call insane awesomeness nowadays. oh yea, go check out
Paul's website
, he's like a real legit surrealist writer and stuff! Like you didn't know...
and this is junior in his hotline miami cosplay...i made the mask myself!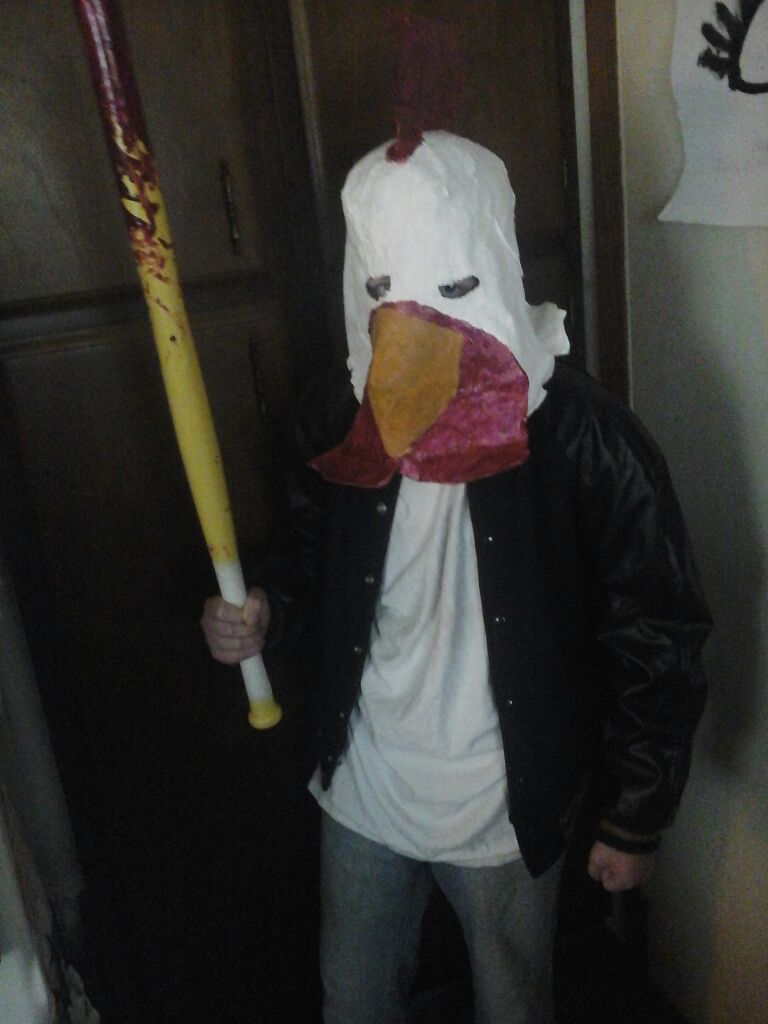 and just cuz i love it, go get
hotline miami
if you don't already have it, the paid for version is much better than the pirated ones